Are you asking yourself why you should have health insurance?
Because it is important to know that you can rely on financial support when you get sick or have an accident. Moreover, in case you need health services in the state or private system, you have from 100,000 lei / year to cover medical expenses such as surgery, hospitalisation and many others.
What is good is that at NN you have access to a private medical network with the best private hospitals and clinics in the whole country.

 
Extra Prevention with Additional Option
It is better to prevent than to fight, so you can optionally add the additional Prevention option, with which you benefit from extra tests and treatments in the partner network of private clinics.
List of characteristics for your health insurance
We have chosen to present here the most important criteria that you must meet in order to have health insurance.
Age
3 months - 60 years.
Children can be insured together with parents or separately.
Contract duration
The Contract is concluded for one year, but is automatically extended as long as the insurance premiums are paid.
The insured amount
100,000 lei per year.
If you did not have any event covered by insurance, every year  we increase your insured amount by 20,000 lei, so that, over time, you have an even higher insured amount.
Main and additional benefits
Main benefit - Hospitalisation and Surgery: protection from accident or illness;
Additional Prevention Benefit (optional) - general and specialist consultations, set of customized annual tests for adults and children and other extra discounts, all depending on the type of package you choose (standard, medium or advanced).
Payment frequency
You decide how often you will pay the insurance premium: monthly, quarterly, half-yearly or annually. Calculate your premium directly here.
Costs included
In the NN partner network, we reimburse directly to hospitals 100% of the covered costs, and outside the network we reimburse up to 80% of the costs included in the invoice paid by the insured.
Are you convinced?
Your health insurance is a few clicks away, and once you do, it is always there, so you can be at ease.
Extra protection - Additional insurance for Cancer, Severe Burns and Transplant
In addition to the basic component that includes hospitalisation and surgery for accident and illness, you have extra protection if you face a major health problem and want to be treated anywhere in the world.
Because we know that in such situations, time is essential, in case of diagnosis with cancer, severe burns or in case you need a transplant, the insurance offers you in 2 days from receiving the diagnostic documents up to 500,000 RON so   you can use for the desired treatment.
Optional Prevention benefit
In addition to the basic component that includes hospitalisation and surgery, you also have prevention services in partner clinics, where you benefit from a number of tests and consultations covered by insurance.
Extra insurance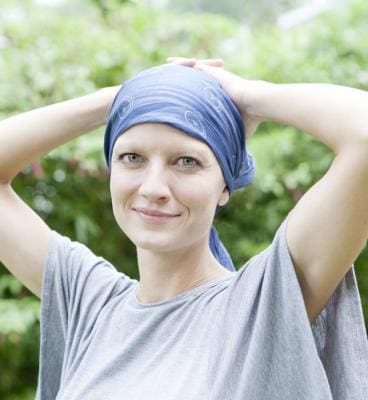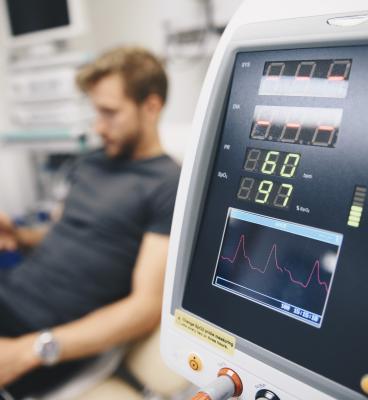 Are you convinced?
Your health insurance is a few clicks away, and once you do, it's always there, so you can be at ease.
Do you still have questions? No problem!
You are in the right place, because here we have selected and answered the most common questions.
How much does Health Insurance cost?
Insurance premiums are the price you pay periodically so that you or other insured persons included in the contract can be treated, without taking care of the costs.
What is the duration of the Health Insurance?
The duration of the health insurance contract is one year, with the possibility of renewal for similar periods of time.
What is NN health insurance?
NN Health Insurance gives you access to medical services for hospitalisation or surgery, in the hospitals in our network, as well as an amount up to which the expenses are covered. You can also get treatment at any other hospital outside our network, either public or private.
How and where can I use insurance?
Call 021 9464, the nonstop telephone line and tell us your problem, and if you have already been to a doctor, tell us all about the appointment and the name of the doctor who recommends your treatment in the hospital. We check if your insurance covers you and work out the next steps together. You choose which hospital you go to and which doctor treats you. Once you are admitted to the hospital, you notify us and a medical representative will be next with you. If you have chosen a hospital from the network, the treatment costs are our problem and we pay them directly to the hospital. If you choose another private hospital, which is not in the NN network, you will have to pay all the costs of the treatment. Then, after discharge, we will pay you 80% of the treatment costs authorised in advance by NN, with certain limits that you find in the contractual conditions. The medical documents for payment are, in this case, in your care. If you have chosen a public hospital, we will pay you a fixed amount of money for each day of hospitalisation. Also in this case, the medical documents for the payment of insurance benefit are in your care.
When insurance does not cover you 100%?
You only pay out of pocket if you use medical services outside the NN network. The amount you pay is a minimum of 20% of the treatment costs.
What is the waiting period?
The waiting period is the time between the date you bought the insurance and the time when you can use all medical services. We talk about waiting in the first year of insurance, otherwise you are covered as long as you keep your Insurance Contract. For hospitalizations caused by illness you must wait 30 days from the entry into force of the insurance. There are some situations for which hospitalisation is covered after 12 months of waiting, such as: nasal polyps, varicose veins, non-cancerous tumours or diseases of the gallbladder. The situations for which hospitalisation is not compensated in the first 12 months of the Contract are diseases that develop over time and are unlikely to need to be treated in the hospital after diagnosis. The full list of diseases for which it is necessary to wait 12 months is presented in the contractual conditions. Most hospitalizations caused by an accident are covered by insurance from the first day. There are just a few situations for which you have to wait if the accident happened in the first 12 months of insurance. These are: knee diseases, septum deviation, cataracts, vertebral hernia and abdominal hernia.
Cum plătesc prima de asigurare?
Să plătești polița de asigurare NN e la fel de simplu ca achitarea unei facturi la telefon sau electricitate. O poți face relaxat, acum mai simplu și rapid, prin intermediul aplicației NN Direct. Tot ce trebuie să faci este să descarci aplicatia de aici sau să o actualizezi.
Are you convinced?
Your health insurance is a few clicks away, and once you do, it is always there, so you can be at ease.
More details in the dedicated documents
Contractual conditions or essential information, it is here where you will find the answers regarding health insurance
Are you convinced?
Your health insurance is a few clicks away, and once you do, it is always there, so you can be at ease.
Partenerii NN în sănătate sunt și partenerii tăi
NN's health partners are also your partners.
We are not exaggerating when we say that we give you access to the largest private health network throughout Romania.
So you can use your NN insurance in 243 medical centres.
On the map below you will find the hospitals in the NN medical network and the partner clinics to which the NN Health Insurance gives you access.
Before getting hospitalised, please call us on 021 9464, for prior approval of medical services.
In partner clinics of the NN network it is necessary to schedule yourself, by phone, directly at the chosen clinic.
Below we provide you with the entire list of hospitals and clinics to choose what suits you best according to your needs. And in case you want first to verify the offered options, you can do it here.
Health Calculator
It is super simple to calculate your standard insurance premium using the computer below.